Committed to fostering growth and enhancing value, we take a hands-on approach to investing in the European mid-market, supporting management teams in achieving their ambitions and generating strong returns for all of our stakeholders.
Investment Strategies
Our four complementary investment strategies are supported by the IK Partners team across seven European offices.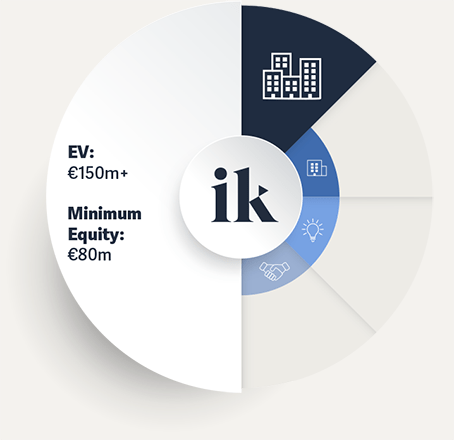 Mid Cap
Majority control buyouts in European businesses with enterprise values ranging from €150 million to over €1 billion.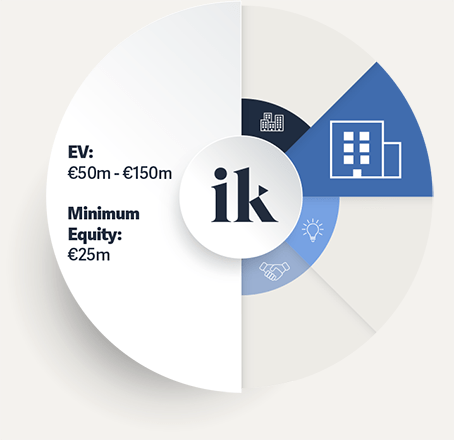 Small Cap
Majority and minority control buyouts in European businesses with enterprise values of up to €150 million.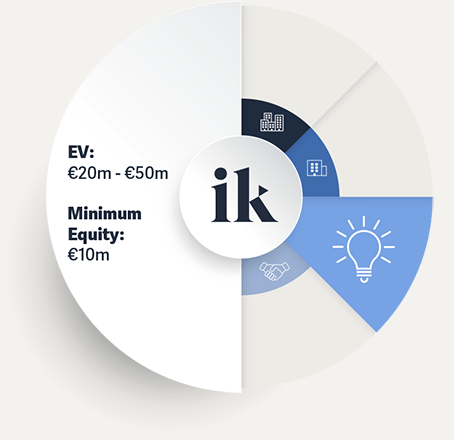 Development Capital
Supporting companies with enterprise values of up to €50 million, consolidating their national market positions and beginning their journey of internationalisation.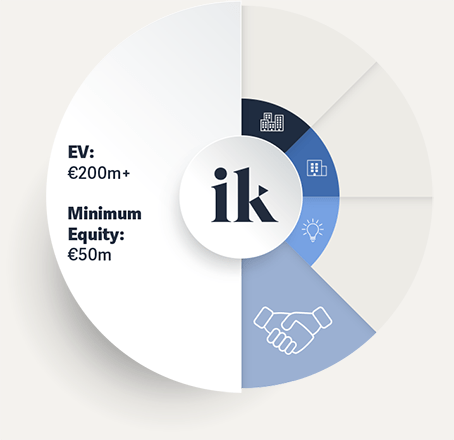 Partnership Fund
Investing alongside existing owners or new partners with minority stakes in larger, more established businesses with enterprise values of over €200 million.









Areas of Expertise
We specialise in making investments within the areas of Business Services, Healthcare, Consumer and Industrials, leveraging an international network of experts.
An Integrated Approach Adding Unique Value
Our Investment Teams are strengthened by our dedicated Operations and Capital Markets Teams who are seamlessly integrated throughout the entire investment process to help offer unique perspectives into unlocking value.
Local Understanding, Far-Reaching Roots
We have established connections and a vast understanding of local markets and cultures. We also have the resources and support of a much larger international organisation, enabling us to transform local champions into international leaders.