Back to Investments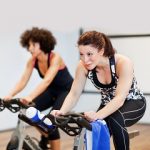 Actic
Leading Nordic gym provider
Actic ("the Group"), formerly Nautilus Gym, is a leading low to mid-market Nordic health and fitness club chain. At present, Actic has over 150 facilities and over 180,000 members across four countries.
The Group's vision was to create a healthier society by inspiring people to better health and increased well-being. Actic's geographical focus markets are Sweden, Norway, Germany and Austria.
Headquarters are based in Stockholm, Sweden.
Actic was acquired by the IK 2007 Fund in August 2012, and later listed on the Stockholm Stock Exchange in April 2017, with shares sold to nine high quality investors, including Althanase Industrial Partner.
Our Value Creation Strategy
During our ownership, we worked alongside the management team to:
Support organic growth driven by structural market growth via leveraging of strong market position;
Deliver a series of operational improvements; and
Adopt a strategy of selected add-on acquisitions and entry into new markets.