Back to Investments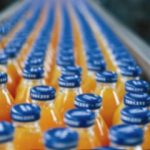 Agros Nova
Diversified leader in processed food and non-carbonated beverages
At the time of exit, Agros Nova ("the Company") was the market leader in both the fruit and vegetable preserves and ready-made food segments including jams, ketchup, tomato paste, sauces, ready meals, soups and frozen foods. The Company also ranked third in the non-carbonated beverages market including juices, nectars and fruit drinks.
Headquartered in Warsaw, Agros Nova was a top three player in all three of its operational business segments, comprising fruit and vegetable reserves, ready-made food and non-carbonated beverages. The Company operated its manufacturing plants in central Poland, offering a wide range of quality products to all major retail outlets across the country.
In August 2010, Agros Nova was acquired by the IK 2007 Fund. Agros Nova's preserves and ready-made food businesses which include Lowicz, Kotlin, Krakus, Wloclawek and Fruktus brands, two factories, and related private label products sold to Maspex in July 2015. Maspex also acquired non-carbonated beverages brand Tarczyn and Dr Witt, a functional products brand. Remaining parts of Agros Nova's non-carbonated beverages segment, including brands Fortuna, Garden and Pysio, was sold to Polmlek Sp. z o.o in October 2015.
Our Value Creation Strategy
During our ownership, we worked alongside the management team to:
Leverage the portfolio of strong consumer brands to facilitate organic growth;
Achieve a number of operational improvements; and
Consolidate market position via buy-and-build opportunities.
Quote from the Client
"After more than four years under IK's ownership, completing our internal restructuring and relaunches of the strategic brands, handing over the Company to a reputable peer as Maspex is a very natural step. Maspex will guarantee long-term investments into brands, production sites as well as employees. I am particularly proud that the transaction will allow our employees to develop within the biggest food group in CEE. I will remain the CEO of both business pillars until the takeover of the acquired assets and sales force structures is completed by Maspex. Thereafter I will focus solely on managing the non-carbonated beverages business, which will remain under IK ownership."
Marek Sypek, Former Chief Executive Officer, Agros Nova