Back to Investments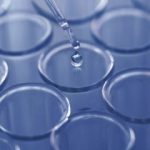 Alfa Laval
Global leader in heat transfer, separation and fluid handling solutions
Alfa Laval ("the Company") is a leading global provider of specialised process engineering solutions, equipment and services in the areas of separation, heat transfer and fluid handling. The Company focuses on energy optimisation, environmental protection and food production through technological leadership.
In August 2000 the IK 2000 Fund acquired Alfa Laval from the Tetra Laval Group, subsequently completing a partial exit in May 2002 through an IPO on the Stockholm Exchange. IK retained a 26.9% stake in the company, which was gradually reduced until March 2005, when the remaining 8.5% stake was sold.
Our Value Creation Strategy
During our ownership, we worked alongside the management team to:
Develop a customer-focused organisation;
Accelerate operational improvement and restructuring programme;
Continue strengthening "after-sales" business; and
Develop new industry applications.