Back to Investments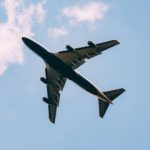 Amas
Lead provider of international forwarding and logistic services
At the time of exit, Amas ("the Company") was one of the leading air-freight forwarders in the Benelux. It held strong positions in sea and road freight forwarding in certain niche markets such as flower bulbs. The Company also operated a number of highly specialised forwarding-related service activities.
Amas was the holding Company for a group of businesses offering international forwarding and logistic services. Amas operated three business units: the Copex Group (forwarding and logistic activities), the Specialised Companies (general sales agent, chartering and freight handling) and Transmarcom Group (air and sea freight forwarding and logistics in Belgium). The Company had approximately 530 employees and operated through twenty offices in the Benelux region.
In November 1995, the IK 1994 Fund acquired Amas from Inter Forward, later exiting to TMI in March 2001.
Our Value Creation Strategy
During our ownership, we worked alongside the management team to:
Divest non-core business activities;
Support organic growth; and
Make a range of strategic add-on acquisitions.