Back to Investments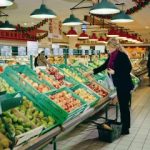 Arca Systems
Leading provider of material handling solutions
Arca Systems is a European market leader in returnable plastic packaging products and systems for transport and materials handling. Customer sectors include the assembly industry, retailing, beverages and agriculture.
At the time of exit, Arca Systems operated in 30 countries in Europe, North America and Asia, with approximately 900 employees. Arca Systems' head office is located in Malmö, Sweden.
Arca was acquired from Perstorp in July 1998 by the IK 1997 Fund, before divestment to Schoeller Wavin Systems in February 2005.
Our Value Creation Strategy
During our ownership, we worked alongside the management team to:
Establish a platform for growth by developing new and innovative products and systems;
Increase efficiency through production restructuring and operational reengineering;
Facilitate divestment of non-core businesses; and
Achieve profitability improvements.
Quote from the Client
"The combination of Arca and Schoeller Wavin is a perfect fit, the companies are very complementary both in terms of products and geography. Together we will be able to provide our customers with a broad product offering and we will increase our overall global presence."
Wiking Henrisson, Chief Executive Officer, Arca Systems