Back to Investments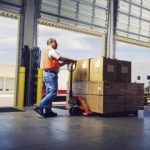 Auxiga Group
Leader in inventory pledge services in France and Belgium
Auxiga ("the Group") provides an unparalleled know-how and a complete range of services for each phase of pledge financing, from the setup of the security agreement to the day-to-day monitoring of the pledged assets.
Since its establishment in 1919 in Belgium and 1975 in France, Auxiga Group has been a bank guarantee expert, drawing up structured and flexible credit facilities using inventories as collateral.
At the time of exit, the Group operated through four business units: Auxiga and Sofigarant, which are the leading providers of pledge inventory services in France, Warrant, which provides the same services in Belgium and Auxicontrol, a specialist in asset control and floor check services.
Auxiga Group was acquired by the IK Small Cap I Fund in July 2015, and subsequently sold to Andera in December 2019.
Our Value Creation Strategy
During our ownership, we worked alongside the management team to:
Develop synergies between the different entities of the Group;
Enhance capabilities and diversify service offering to capture future market potential;
Accelerate growth opportunities through a dynamic commercial strategy; and
Support geographical expansion.
Quote from the Client
"We would like to take this opportunity to thank IK for all of their support the past years which has enabled Auxiga to strengthen its market position. It is with great pleasure that we take this step forward as we welcome Andera Partners at our side. We are now stepping into a new expansion phase which should lead us to new frontiers, both by building a presence in new geographies and by broadening our expertise."
Arben Bora, President, Auxiga Group