Back to Investments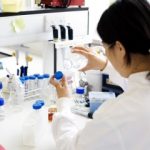 Cerba European Lab
Experts in clinical pathology
At the time of exiting, Cerba European Lab ("CEL") was a leading European medical testing laboratory. CEL had a leading position in specialised testing for routine laboratories and hospitals in France (with a 45% market share). The BARC Group was acquired by CEL in October 2007 and was a leading Belgian routine testing laboratory as well as a worldwide clinical trial testing laboratory. Following the acquisition of Biolille and Biotop and subsequent buy-and-build acquisitions since 2009, CEL is key operator of routine laboratories in France.
Cerba European Lab is headquartered in Paris, France.
Following acquisition by IK 2004 in July 2006, CEL was subsequently sold to PAI Partners in July 2010.
Our Value Creation Strategy
During our ownership, we worked alongside the management team to:
Leverage strong organic growth;
Focus on international expansion; and
Facilitate selective add-on acquisitions across Europe.