Back to Investments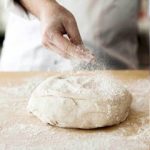 Cérélia Group
Leading European manufacturer of ready-to-use dough
In 2012, the merger of EuroDough and L'Alsacienne de Pâtes Ménagères ("APM") created Cérélia Group, bringing together nearly 40 years of experience. Cérélia is a leading European manufacturer of ready-to-use dough, generating sales of EUR 212 million in 2014.
Cérélia Group has a wide product range including rolled pie dough, pizza dough, exotic dough, pastries, cake batter and organic dough, selling its products both through private labels and its own brands Croustipate and Pop! Bakery. In total, Cérélia has four production plants and 650 employees at the time of exit, with headquarters in Liévin, France.
Cérélia Group was acquired by the IK VII Fund in July 2015 from Sagard, the majority shareholder since 2012, Capzanine, Cerea Capital and BNP Développement. The Group was later sold to Ardian in March 2020.
Our Value Creation Strategy
During our ownership, we worked alongside the management team to:
Expand into adjacent segments through various innovation projects;
Introduce a buy-and-build strategy to accelerate European expansion and product range diversification; and
Achieve operational improvement and capex optimisation.
Quote from the Client
"The Cérélia team is delighted to begin this new chapter in the company's development, and we thank the IK team for their support and guidance over the last five years. Together we have dramatically grown Cérélia to become a leader in the European bakery segment. We are excited to partner with Ardian as the team has a strong collaborative approach, a core skill set and an extensive network. We were also convinced by Ardian's primary business philosophy, a set of values that we also share. Our common goal is founded on two aspects: first, strengthen our position on our core-business – refrigerated dough, crepes and pancakes – and second, invest in expanding into adjacent segments and extending our geographic reach."
Guillaume Réveilhac, Founder and Chief Executive Officer, Cérélia