Back to Investments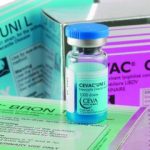 CEVA Santé Animale
Global veterinary health company specialised in pharmaceutical products and vaccines
CEVA Santé Animale ("the Company") develops, manufactures and distributes animal health products. The Company's main expertise lies within the anti-invectives, vaccines and reproduction control devices areas. At the time of exit, CEVA operated in all key European markets and established a strong presence in international growing markets such as Eastern and Central Europe, Middle East and Turkey, Africa, Asia, and Latin America.
The Company is headquartered in Libourne near Bordeaux, France.
CEVA was acquired by the IK 2000 Fund from PAI Partners in September 2003. It was then sold in June 2007 to its management, associated with a consortium of investors grouping Euromezzanine, Natexis Industrie and Natixis Investissement.
Our Value Creation Strategy
During our ownership, we worked alongside the management team to:
Develop companion animal products and vaccines;
Expand customer-base in North America;
Pursue add-on acquisitions; and
Accelerate operational improvements.
Quote from the Client
"Thanks to the active support of Industri Kapital, Ceva Santé Animale has developed rapidly over the past four years and we are now set to continue our path independently. Our ultimate goal is to become a top tier worldwide player in the Animal Health industry. Today the group's executives, managers and employees, active in the thirty seven subsidiaries on five continents, take further control over the group's future by reinvesting significantly to acquire the majority of the capital of Ceva Santé Animale, supported by Euromezzanine, Natexis Industrie and Natixis Investissement. Together, we have committed to a seven year development plan aiming at creating true sustainable and shared value."
Philippe du Mesnil, Chief Executive Officer, Ceva Santé Animale