Back to Investments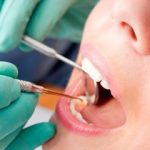 Colosseum Dental
Leader in Scandinavian dentistry
Colosseum ("the Company") is the leading provider of private dental care in Scandinavia. At the time of exit, the Company operated clinics in Norway, Sweden and Denmark, offering a range of services from basic dental care to specialist surgery.
Headquartered in Oslo, Norway, Colosseum's business model allows dental professionals to fully focus on the provision of dental care in a flexible and stimulating working environment, supported by centralised support functions.
Colosseum Dental was acquired by the IK 2007 Fund in July 2010, and exited to Jacobs Holding in January 2017.
Our Value Creation Strategy
During our ownership, we worked alongside the management team to:
Introduce a strategy of add-on acquisitions in the Scandinavian dental care market; and
Achieve a number of operational improvements.
Quote from the Client
"Together with our employees and supported by IK, we have successfully developed Colosseum Smile from two smaller dentist chains to a high quality private dental care provider."
David Halldén, Chief Executive Officer, Colosseum Dental