Back to Investments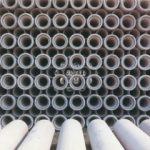 Consolis
European market leader in pre-cast concrete
Consolis ("the Company") is one of largest manufacturers of prefabricated concrete elements in Europe. Consolis produces a wide range of prefabricated concrete products for the construction of buildings, such as floors, structures and walls.
Consolis also makes products for infrastructure, such as railway sleepers and structures for bridges and tunnels. In addition, the Company provides services ranging from planning to erection of its products.
The Consolis Group was formed by the IK 1994 Fund through a merger between Strängbetong (held by Addum) and Partek Precast Concrete (held by Partek) in December 1997, and sold to Bonna Sabla in October 2005.
Our Value Creation Strategy
During our ownership, we worked alongside the management team to:
Develop value-added products and services;
Expand into new markets; and
Improve operating performance.