Back to Investments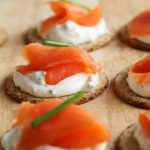 Continental Bakeries
Leading European bakery group
Continental Bakeries ("the Group") is a manufacturer and distributor of biscuit products in Europe. The Group focuses on private label and branded niche products within the sweet, unsweetened and savoury biscuits markets.
The IK 1997 Fund completed acquisition from Hillsdown Holdings in February 1999. IK's stake was subsequently sold to NPM Capital in July 2006.
Our Value Creation Strategy
During our ownership, we worked alongside the management team to:
Rationalise production to fewer, larger units;
Make strategic add-on acquisitions;
Broaden product offering in existing markets; and
Expand geographic distribution capabilities.
Quote from the Client
"We are looking forward to working with NPM and want to thank IK for supporting the development of Continental Bakeries over the past 7 years."
Ruud van Henten, Chief Executive Officer, Continental Bakeries