Back to Investments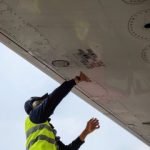 CSE Oxford
Aircraft maintenance provider and aviation school
At the time of exit, CSE Oxford was engaged in pilot training as well as aircraft engineering and maintenance services. The engineering division provided comprehensive ground support to owners of small and medium-sized aircraft based in the United Kingdom.
CSE Oxford was acquired from private owners by the IK 1989 Fund in August 1990, and later sold to Close Investment Management in July 1997.
Our Value Creation Strategy
During our ownership, we worked alongside the management team to:
Implement a cost rationalisation initiative to improve profitability in the down-turn of the airline industry after the Gulf War;
Pursue divestment of peripheral businesses; and
Increase market penetration in Europe.