Back to Investments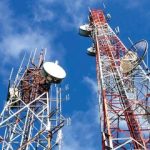 Dataphone
Swedish data and telecom network
At the time of exiting, Dataphone offered solutions for fast, secure and high quality telephone and data-communications to communication intensive companies and public entities throughout Sweden.
Dataphone was Sweden's most modern commercial network for telephone and data communication. In the same network, the company managed voice and data communication as well as video transmissions with superior quality and performance. 
The IK 2000 Fund acquired Dataphone in January 2001. In December 2005 Citylink and Dataphone merged, creating a new leading tele- and data-communications organisation, which was subsequently sold to IP-Only Telecommunications AB and Blixtvik AB in February 2008.
Our Value Creation Strategy
During our ownership, we worked alongside the management team to:
Shift focus onto direct access sales targeting Swedish communications intensive companies;
Develop product offering based on technology platform;
Expand customer base and establish partnerships with other Swedish operators; and
Leverage the multi-service network platform.