Back to Investments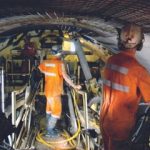 DSI
Global provider of tensioning and geotechnical fastening products
At the time of exiting, DSI (DYWIDAG-Systems Int'l GmbH) was a market leader in the development, production and application of post-tensioning and geotechnical (steel) fastening parts and systems. The high value added safety/durability critical products were used in bridge building, slope stabilisation and mining.
Headquartered in Germany, DSI had operations across Europe, Asia-Pacific and the Americas.
Acquisition from the Walter Bau Group was completed by the IK 2004 Fund in September 2005. IK's stake was then sold to CVC Capital Partners in October 2007.
Our Value Creation Strategy
During our ownership, we worked alongside the management team to:
Pursue appropriate add-on acquisition opportunities;
Improve the overall business efficiency; and
Take advantage of organic growth opportunities.