Back to Investments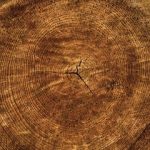 Dynea
Leading specialist provider of wood adhesives
Dynea is a global manufacturer of superior adhesion and surfacing solutions. From its headquarters in Lillestrøm, Norway, Dynea serves its customers in woodwork and related industries with tailor-made solutions delivered directly, or by subsidiaries Prefere and Ultim.
Prefere by Dynea adhesive resins are used in a variety of applications by the panel board industry, laminate, beam and structural wood, the mineral and glass fibre industry, the paper impregnation industry and many others. Ultim by Dynea is a family of high-quality paper overlay products for both decorative and industrial uses. Dynea's high value adhesion and surfacing products and service solutions are available in Europe and Asia Pacific and produced at 40 sites across the regions at the time of exit.
In November 1999 Neste Chemicals was acquired from Fortum Oyj by IK 1997, followed by Dyno Chemicals from Dyno ASA in August 2000 by IK 2000. Operations were merged to form Dynea. In July 2007, Dynea sold its North American operations to Teachers Private Capital, the private investment arm of the Ontario Teachers Pension Plan. IK finally exited the investment in January 2014.
Our Value Creation Strategy
During our ownership, we worked alongside the management team to:
Focus on high-growth and high-margin products;
Take advantage of consolidation opportunities in the fragmented European chemicals industry; and
Achieve wide-ranging cost saving improvements.