Back to Investments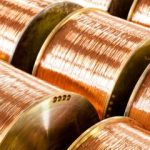 Elektrokoppar
Leading electrical component manufacturer
Elektrokoppar ("the Group") was a leading winding wire and copper wire rod manufacturer, supplying electrical components to customers across Europe. Elektrokoppar's customers were mainly manufacturers of transformers, engines, generators, white goods and vehicles. The Group had manufacturing facilities in Sweden, Germany, Poland and China and refined approximately 200,000 tons of copper and aluminum per year.
Elektrokoppar was headquartered in Helsingborg, Sweden, and had around 600 employees at the time of exit.
The Company was acquired via the IK 1994 Fund in November 1997 from ABB, and subsequently sold to Liljedahlsbolagen in June 2007.
Our Value Creation Strategy
During our ownership, we worked alongside the management team to:
Participate in industry restructuring;
Integrate the winding wire business activities; and
Implement internal efficiency measures.