Back to Investments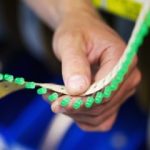 Elfa
Leading electronics and tech supplier
At the time of exiting, ELFA marketed, sold and distributed electronic components and other technical products to primarily business customers in northern Europe.
Headquartered in Stockholm, Sweden and serving over 51,000 customers and 130,000 catalogues distributed annually, ELFA was a leading distributor in the Nordic countries, Poland, the Baltic countries and Russia.
Elfa was acquired by the IK 2004 Fund in August 2006, and then sold on to Daetwyler in April 2008.
Our Value Creation Strategy
During our ownership, we worked alongside the management team to:
Leverage strong organic growth;
Focus on international expansion; and
Facilitate selective add-on acquisitions.