Back to Investments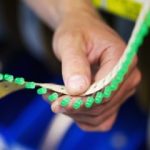 ELFA
Leading electronics and tech supplier
ELFA markets, sells and distributes electronic components and other technical products to primarily business customers in Northern Europe.
Headquartered in Stockholm, Sweden, and serving over 51,000 customers and 130,000 catalogues distributed annually at the time of exit, ELFA is a leading distributor in the Nordics, Poland, the Baltics and Russia.
ELFA was acquired by the IK 2004 Fund in August 2006, and then sold on to Daetwyler in April 2008.
Our Value Creation Strategy
During our ownership, we worked alongside the management team to:
Leverage strong organic growth;
Focus on international expansion; and
Facilitate selective add-on acquisitions.
Quote from the Client
"IK was the right partner for us at the right time. Thanks to the cooperation with IK, ELFA has expanded significantly at the same time as improving the underlying performance of the business. We are confident of successfully continuing our growth strategy together with Daetwyler, who are already a strong player in the distribution of electronic components."
Bo Lindqvist, Chief Executive Officer, ELFA