Back to Investments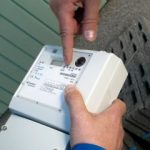 Enermet Group
World leading energy meter producer
At the time of exit, Enermet ("the Group") was one of the world's leading suppliers of energy metering systems. The Group developed, produced and marketed comprehensive new generation systems for the metering of energy, the control of its use and the refinement and management of metering data. The product offering included a wide range of automatic meter reading ("AMR") systems covering all major communication technologies.
Headquartered in Finland, Enermet had branches in ten countries and employed 265 highly skilled professionals.
The IK 1997 Fund acquired a majority stake in August 1999 from Fortum Corporation, and later exited to Bayard Group in July 2006.
Our Value Creation Strategy
During our ownership, we worked alongside the management team to:
Improve operational efficiency and implement process oriented group structure;
Expand customer offering and develop metering services business;
Focus on deregulating markets; and
Pursue strategic add-on acquisitions.
Quote from the Client
"We look forward to becoming a part of the Bayard Group and to continue to grow and expand our business. We have highly appreciated Industri Kapital's support for our strategy of becoming a world leading AMR company."
Staffan Simberg, Chief Executive Officer, Enermet Group