Back to Investments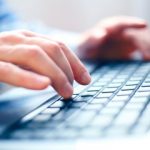 EPiServer
Leading digital experience platform and content management service
EPiServer ("the Company") connects e-commerce and digital marketing to help business create unique customer experiences which generates business results. EPiServer's platform combines content, e-commerce and multi-channel marketing capabilities to work full-circle for businesses online, from intelligent optimisation, lead-generation through to conversion and repeat business.
Sitting at the centre of the digital marketing ecosystem, EPiServer empowers online and IT professionals to create superior customer experiences for more than 20,000 websites worldwide. Built on .net, and supported by a pioneering partner network of over 630 partners in over 30 countries at the time of exit, EPiServer's platform gives customers the ability to deliver the right content to the right person in the right format at a time that suits them. This approach means that customers can maximise their investment in digital marketing and increase ROI.
The Company was founded in 1994 with offices in the US, Sweden, Denmark, Norway, Finland, the Netherlands, South Africa, Australia, Spain, UAE and the UK at the time of exiting.
In December 2010 the IK 2007 Fund acquired a majority stake, before the platform was later sold to Accel-KKR in December 2014.
Our Value Creation Strategy
During our ownership, we worked alongside the management team to:
Support organic growth via leveraging strong market position;
Drive international expansion; and
Consolidate the market through the use of buy-and-build opportunities.
Quote from the Client
"Since being acquired by the IK 2007 Fund in 2010, EPiServer has experienced a period of growth and internationalisation. We have broadened our product offering, expanded our presence across the globe and extended our partner network. Today, our platform is helping our customers to maximize their investments in digital marketing and improve business results. Being acquired by AKKR will help us to better serve our customers and partners in all regions, but especially in the US."
Martin Henricson, Chief Executive Officer, EPiServer