Back to Investments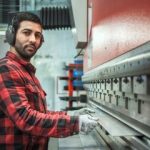 Etanco
Market leading producer of fixing and fastening solutions
At the time of exiting, Etanco ("the Company") was the leader in the design, manufacturing and distribution of building fastener and fixing systems in France. Headquartered in Paris, France, the Company was also present in Italy with its Friulsider brand and in Eastern Europe.

The Company had a full range of 80,000 products grouped under four main categories: Waterproofing, Roofing, Safety and Facades which allowed it to offer products adapted to the specific market requirements particularly in terms of environmental and European regulatory constraints.
Etanco was acquired in March 2008 by the IK 2007 Fund, and subsequently sold to 3i in October 2011.
Our Value Creation Strategy
During our ownership, we worked alongside the management team to:
Extend product offering, achieving an increasingly diversified position;
Focus on operational excellence and international expansion; and
Make selective add-on acquisitions.