Back to Investments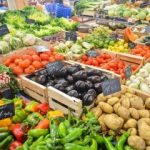 Europris
Leading Nordic supermarket chain
Europris ("the Company") is an integrated hard discount retailer selling a combination of food and non-food products, which operated more than 180 stores in Norway and six stores in Iceland at the time of exit. The stores are operated partly as owned stores and partly as franchisees. Europris is headquartered in Fredrikstad, Norway.
In October 2004, the IK 2000 Fund acquired the assets of Terje Hoili AS and Europris Norge AS through the newly formed company Europris Holding AS (formerly Ekstrem Lavpris Holding AS). In March 2012 IK exited to Nordic Capital.
Our Value Creation Strategy
During our ownership, we worked alongside the management team to:
Continue roll-out of stores across Norway;
Support expansion into neighbouring countries; and
Increase share of supply from internal wholesale business.
Quote from the Client
"We would like to thank IK for their active ownership. Europris has been transformed into an integrated wholesale/retail business and grown significantly, strengthening its position as the leading mixed discount retailer in Norway. . Together with my management team I look forward to working together with Nordic Capital to drive the business forward during its next stage of development."
Bjørn Maarud, Chief Executive Officer, Europris