Back to Investments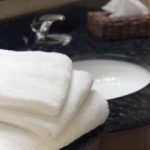 Fortex
Leading provider of textile rental logistics
Fortex ("the Company") was a leading provider of textile rental and industrial laundry services in the Benelux. Main customer categories included hospitals (bed linen, hygienic products & work-wear) and different kinds of companies (uniforms & work-wear). Other activities included the provision of specialist cleaning services for surgical tools and textiles.
Fortex was formed through the combination of three family-owned companies in 2000. Rentex Fortex, based in Eindhoven, covered the Southern Netherlands, with 9 plants in the region. Derere Industries, headquartered outside Brugge, was one of the market leaders in Belgium. Theo Deckers in Antwerp specialised in rental and laundry services to hotels. The three companies employed over 1,200 people in Belgium and the Netherlands.
After the IK 2000 Fund formed Fortex in March 2000, the group was sold to ABN AMRO Capital in July 2005. The Company now operates under the name CleanLease.
Our Value Creation Strategy
During our ownership, we worked alongside the management team to:
Participate in market consolidation through add-on acquisitions;
Introduce a plant rationalisation programme; and
Shift from a family–owned business to a corporation.
Quote from the Client
"This merger gives us the means and critical mass to accelerate the transformation process of traditional industrial laundries into full service logistics providers. Our goal is to ensure long term continuity and to become an even more flexible and focused company for our clients."
Albert Hartog, Chief Executive Officer, Clean Lease Randstad and Rob van den Akker, Chief Executive Officer, Fortex