Back to Investments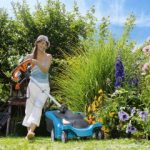 Gardena
Leading European supplier of gardening equipment
Gardena manufactures garden irrigation equipment, garden care products as well as water pumps and pond products. Customers include DIY stores, garden centres, large general retailers and ironmongers. Gardena's products are available through a distribution network in over 85 countries.
The IK 2000 Fund acquired Gardena in May 2002 from private owners. In March 2007 Gardena was sold to Husqvarna Group, the world's largest producer of outdoor power products. Husqvarna Group is headquartered in Stockholm and the share is listed on the NASDAQ OMX Stockholm Exchange.
Our Value Creation Strategy
During our ownership, we worked alongside the management team to:
Become category manager for key distribution channels;
Expand portfolio with strong and complementary brands; and
Achieve operational performance improvements.
Quote from the Client
"GARDENA is a growing and highly profitable company. The business has made real progress in the last few years and has built further its market position both in German and across Europe. We have also optimized our structures and processes and improved our profitability substantially. I am sure that with Husqvarna, GARDENA will continue its success to the benefit of its customers, employees and shareholders."
Martin Bertinchamp, Chief Executive Officer, GARDENA