Back to Investments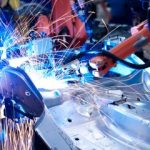 Groupe Fives-Lille
Industrial engineering manufacturer of process equipment and machines
Groupe Fives-Lille ("the Group") was an international industrial engineering group that designed and produced equipment, primarily for the automotive, steel and aluminium industries. The Group's broad selection of equipment ranges from isolated machines to complete production lines, shops and turnkey plants.
The IK 2000 Fund acquired Fives-Lille through a public offering on the Paris Stock Exchange in February 2001, before the Group was successfully sold to Barclays Private Equity in August 2004.
Our Value Creation Strategy
During our ownership, we worked alongside the management team to:
Increase focus on automotive production segment;
Facilitate the divestment of non-core activities; and
Shift focus from manufacturing to design & integration.
Quote from the Client
"With Industri Kapital's support and active involvement, Groupe Fives-Lille has been significantly transformed over the last three years. Its organisation has been simplified and restructured around four key areas of business, its competitive positioning has been significantly reinforced, its international development has accelerated and operating profitability has strongly improved. With a sound financial position and well regarded management team, a record order book, and a new shareholder, Barclays Private Equity France, the group is well positioned to implement its organic and acquisition led growth strategy. Groupe Fives-Lille looks to the future with optimism and confidence."
Frédéric Sanchez, Chairman, Fives-Lille Executive Board