Back to Investments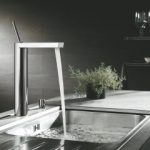 Hansa Group
Specialist producer of innovative sanitary fittings
Hansa ("the Group") is widely recognised as a leader in the sanitary fittings market for bathrooms and kitchens in Germany, Switzerland and Austria.
At the time of exit, the product portfolio ranged from mainly faucets, shower heads systems and thermostats to in-wall fittings and various accessories. Hansa Group divided into two businesses units operating under different brands – "Hansa" and "KWC". The Group is headquartered in Stuttgart, Germany.
The IK 2007 Fund acquired Hansa Group in December 2011. IK exited in 2013, selling KWC to Franke in April, and Hansa to Oras Group in October of the same year.
Our Value Creation Strategy
During our ownership, we worked alongside the management team to:
Support organic growth via leveraging strong market position; and
Achieve wide-ranging operational improvements.
Quote from the Client
"IK's commitment to Hansa's long term success is apparent and will be well served in Oras' family driven culture. We bring two complementary companies together that are both in good shape and willing to grow. Both companies manufacture high-quality products, have respected brands, employ competent people and have strong positions in our respective markets. We can learn a lot from each other and find synergies in sales, operations and product portfolios. Combining our strengths will enable us to achieve market positions that neither company could on their own."
Christopher Marshall, CEO of Hansa Group