Back to Investments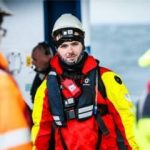 Hansen Protection
Norwegian specialist survival suit manufacturer and rental service
Hansen Protection AS ("the Company") is a high-tech company that develops, designs and manufactures both standard and tailor-made hi-tech textile products for various sectors. It is the leading producer of specialist survival suits for extreme weather conditions and the sole provider of rental transport suits to energy companies in the Norwegian Continental Shelf region.
At the time of exit, the Company operated a rental and service model based out of six helicopter sites in Norway, one in Denmark and two in Canada. Additional business activities include specialised survival suits for personal protection (immersion suits, work suits, life jackets), specialty textile products, mainly for the oil and gas, defence and agriculture segment, and marine products such as boat canopies.
Hansen Protection is headquartered in Moss, Norway. The Company has additional activities supplying canopies and interior fittings for leisure boats as well as products for agricultural applications and the health sector.
The IK VII Fund acquired Hansen in July 2013, before selling its stake to Survitec Group in May 2021.
Our Value Creation Strategy
During our ownership, we worked alongside the management team to:
Support continued growth of the rental business;
Develop a growth strategy for the personal protection business; and
Re-focus special products to oil services and execute pricing initiatives.
Quote from the Client
"It has been our privilege to have partnered with IK, an organisation that shares our Nordic roots and drive for excellence. With their support, we have strengthened our product range and service standards to better serve those that rely on us through the most challenging conditions."
Terje Gorm Hansen, Chief Executive Officer, Hansen Protection