Back to Investments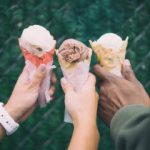 Hjem-Is Europa
At the time of exiting, Hjem-Is Europa (Hemglass) was the leading direct distributor of ice cream in Scandinavia. The company manufactured its own ice cream and distributed directly to customers' homes from its well-known blue vans.
The IK 1989 Fund completed acquisition from Munksjö in January 1992, before the stake was sold to Schöller in October 1997.
Our Value Creation Strategy
During our ownership, we worked alongside the management team to:
Drive expansion into Finland, Germany and Norway;
Applied internal benchmarking & transfer of best-practices;
Complete distribution system restructuring distribution; and
Establish a new production facility in Esbjerg.