Back to Investments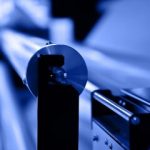 i-Center
Wholesaler of electrical installation equipment
i-Center Elektrogrosshandels GmbH & Co. KG was a wholesaler of electrical installation equipment in Germany, Austria and other central European markets. At the time of exiting, i-Center employed around 1,250 staff at some 90 locations throughout Germany.
i-Center was acquired from Siemens in January 1998 by the IK 1997 Fund. In October 2001, facing the prospect of the company being unable to meet its payment obligations, the executive management board filed for insolvency at the Nuremberg District Court.
Our Value Creation Strategy
During our ownership, we worked alongside the management team to:
Make strategic add-on acquisitions;
Restructure and streamline logistical operations; and
Achieve SG&A cost reductions and efficiencies.