Back to Investments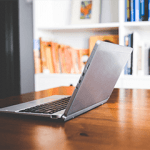 iad
Leading European digital network of independent real estate agents
Founded in 2008 with the ambition to offer an alternative way of buying and selling residential property, iad was a fast-growing digital platform offering a large range of value-added support services to independent real estate agents.
At the time of exiting, the company demonstrated a stellar track record of organic growth since inception and had grown to become the largest network in France with over 3,200 local agents and over 11,800 transactions intermediated during 2015.
In September 2016, the IK VII Fund acquired a majority stake in iad, alongside Five Arrows Principal Investments, from founders and Naxicap Partners.
Our Value Creation Strategy
During our ownership, we worked alongside the management team to:
Further penetrate the French market.
Drive international expansion by developing the company in neighbouring countries organically or through acquisitions.
Develop adjacent business segments, especially property rental and rental management.