Back to Investments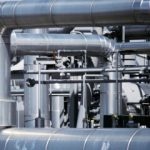 Idex
Integrated operator of energy infrastructure & services
Idex's ("the Group") core activity is the technical maintenance and management of energy. The Group offers global solutions to its clients, including the management of collective heating and cooling networks (public and private) as well as the technical maintenance of buildings and third party management of utilities.
From its headquarters in France, Idex serves a range of clients, including authorities, residential complexes and industrial corporations.
The Idex group was acquired by the IK 2000 Fund from the Planchot family in December 2004. It was then sold Cube Infrastructure in October 2011.
Our Value Creation Strategy
During our ownership, we worked alongside the management team to:
Refocus business strategy onto core capabilities;
Improve operating performance; and
Facilitate selective strategic add-on acquisitions.
Quote from the Client
"As the only independent operator in France who has reached critical mass and whose presence in all segments of the Energy Services sector extends throughout the country, Idex is ideally positioned to make excellent use of the numerous opportunities which are available in this promising and sustainable market. In order to meet tomorrow's challenges, our clients expect us to provide expert advice, to be efficient, to invest in the modernization of their energy infrastructures, and to advance with them as their needs evolve over the long-term. Cube's arrival was warmly welcomed by Idex's management as it is an excellent fit for our company. With Cube, Idex will begin a lasting partnership which features a shared vision of industrial ambition anchored by the solid and stable financial structure which Cube will provide thanks to the backing of its long-term French and international institutional investors. This new partnership will also allow us to remain an independent company who stands out as a veritable alternative for our clients."
Frédéric Viet, Chief Executive Officer, Idex