Back to Investments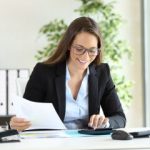 Intrum Justitia
Lead provider of credit management services
At the time of exiting, Intrum Justitia was the leading debt collection and credit management company in Europe. It offered commercial and consumer debt collection services (domestically as well as cross-border), outsourcing and other related credit management services.
The IK 1997 Fund acquired Intrum Justitia through a public offering on the London Stock Exchange in March 1998. This was followed by a partial exit in June 2002 through an IPO on the Stockholm Exchange, before IK sold it's remaining stake in August 2005.
Our Value Creation Strategy
During our ownership, we worked alongside the management team to:
Make strategic add-on acquisitions;
Drive expansion of product and service portfolio; and
Improve operations through the use of accurate benchmarking.