Back to Investments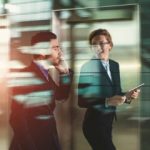 Izium
Leader in the French CRM outsourcing market
At the time of exiting, Izium ("the Group") was a leading French player in the outsourcing of customer services management, offering an extensive portfolio of customer experience services, including consulting, telesales, customer services, debt collection and technical assistance. The Group operated 13 contact centres in France, Morocco and Madagascar.
In June 2016, IK acquired a significant minority stake alongside the founder/CEO, who remained the majority shareholder. Izium was sold to strategic buyer Comdata in August 2017.
Our Value Creation Strategy
During our ownership, we worked alongside the management team to:
Continue to diversify Izium's client base outside the telecom industry, benefitting from the continued outsourcing trend of customers services in utilities, automotive and financial services;
Push more value-added services; and
Accelerate buy-and-build strategy in France (outsourcing of internal contact centres or adjacent services) and in neighbouring European countries.
Quote from the Client
"In Comdata we feel that we have identified a strategic buyer who will be able
to oversee further growth of the business – both organically and through
further acquisitions. This is a unique opportunity, and we cannot thank IK
enough for their support."
Maxime Didier, Founder, Izium Group