Back to Investments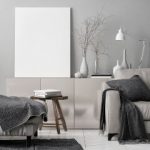 Kid Interiør
Leading home textile retailer
Kid Interiør ("the Company") was established by Jul Andrew Gundersen in 1937 as JAG shoe factory. The first shop was opened in Drammen in 1953 and called "Fabrikkutsalget" (Factory Outlet). The Company changed its name to Kid Interiør in 1994 and further introduced the trade name Kid for selected products.
Kid Interiør is a leading home textile retailer with stores across Norway, with headquarters in Drammen.
The IK 2004 Fund acquired a 75% stake from the Gundersen family owners in July 2005, before exiting the investment in August 2009.
Our Value Creation Strategy
During our ownership, we worked alongside the management team to:
Further build on Kid's position as the leading Norwegian home textile retailer; and
Expand the business further, both domestically and abroad