Back to Investments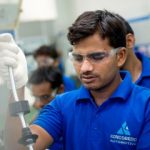 Kongsberg Automotive
Lead producer of niche vehicle componenets
Kongsberg Automotive is a niche auto components supplier with a strong market position in seat heating, clutch actuation and automatic/hydraulic gearshift systems. Customer segments include the consumer car industry and commercial industrial vehicles.
Kongsberg Automotive was acquired by IK 1997 through a public offering on the Oslo Stock Exchange in May 1999. IK's stake was later sold to FSN Capital in August 2001.
Our Value Creation Strategy
During our ownership, we worked alongside the management team to:
Separate business units into individual profit centres;
Increase leadership in seat heating, hydraulic gearshift systems and automatic gear change systems; and
Restructure portfolio of components and stabilising rods.