Back to Investments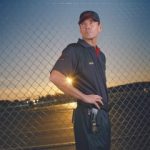 Kwintet
Leading workwear producer
At the time of exit, Kwintet was the European market leader in the production of top-to-toe work wear with a range of strong brands and a reputation for quality amongst its customers throughout Europe. The Kwintet group supplied high-quality professional wear for a variety of uses and industries across Europe, owning a range of strong brands including Kansas, Fristads, Wenaas and Hejco.
Kwintet was headquartered in Malmö, Sweden.
The IK 2000 Fund completed acquisition in December 2005, and subsequently exited in April 2015.
Our Value Creation Strategy
During our ownership, we worked alongside the management team to:
Improve sourcing and logistics operations;
Enhance product offering through increased focus on corporate and profile wear; and
Further consolidate the European work wear market.