Back to Investments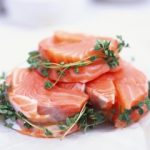 Labeyrie
European market leader in seafood, blini and spreadable products
Labeyrie ("the Company") remains a clear market leader in France, producing upmarket branded food products sold on the French, Dutch, Belgian and Spanish markets. At the time of exit, its product range encompassed three main categories: seafood products (mainly smoked salmon), speciality regional products (mainly foie gras) and blinis & spreadables (taramasalata, guacamole, etc.). The Company sold its products only through retailers.
Founded in 1946, the Group comprised of Labeyrie and Pierre Gueraçague in France and Vensy in Spain, employing 2,500 people. Headquarters were located in St-Geours-de-Maremne, South-West France.
IK acquired Labeyrie via the IK 2000 Fund from Suez, through a public offering on the Paris Stock Exchange in March 2002. IK's stake was then sold to SÍF in December 2004.
Our Value Creation Strategy
During our ownership, we worked alongside the management team to:
Expand the scope of geographic distribution;
Further develop salmon processing segment;
Diversify the value-added processed products portfolio; and
Facilitate strategic add-on acquisitions.

Acquired Blini in 2003 and Farne in 2004.
Quote from the Client
"There are challenging but at the same time exciting times ahead. We at Labeyrie have achieved good results operating the companies we have acquired over the last few years and now we have big plans for the new Group. IK's support in implementing an active buy-and-build strategy on a pan-European scale, and its experience from prior investments in the food processing industry have contributed to our success over the last few years and we are now well positioned for the future."
Xavier Govare, Chief Executive Officer, Labeyrie Group