Back to Investments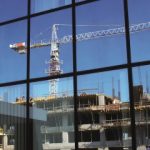 Laho Equipement
Leading construction equipment rental group
Laho Equipement ("the Company") specialised in the short-term rental of a wide range of construction and public works equipment in France. At the time of exit, the Company was the second largest player in the professional building equipment rental market, with national coverage through its 75 agencies.
The IK 2000 Fund acquired Laho Equipement from a consortium of investors in June 2000, successfully completing IK's first investment in France. In April 2005, an agreement was reached to sell IK's stake to Barclays Private Equity. Laho Equipement was later acquired and absorbed by Loxam.
Our Value Creation Strategy
During our ownership, we worked alongside the management team to:
Expand the business, mainly in France, via add-on acquisitions;
Enhance rental value-added services; and
Reduce trading activities, and develop a more focused business offering.
Quote from the Client
"IK has been a very good partner for us over the last few years as the company has implemented a clear, focussed strategic plan. Their support and experience from the previous investments in the construction equipment sector allowed us to better identify potential and unlock profit. Laho is now well positioned to play an instrumental role in consolidating the French equipment rental market. Our new partners, BPE, will actively support us in implementing this strategy".
Serge Ansaldo, Chief Executive, Laho