Back to Investments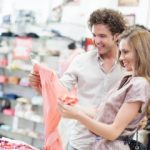 Lindex
Leading Swedish clothing retailer
Lindex is one of the leading clothing retailers in Scandinavia, specialising in ladies wear, children's clothing and lingerie.
The IK 1989 Fund acquired Lindex from ICA in August 1993, before exiting in April 1995 via listing on the Stockholm Stock Exchange.
Our Value Creation Strategy
During our ownership, we worked alongside the management team to:
Divest the loss-making subsidiary, Gulins;
Improve purchasing and logistics by opening new Hong Kong office;
Introduce a new Lindex loyalty card;
Launch new product categories, diversifying offering; and
Roll-out and expand children's wear departments.