Back to Investments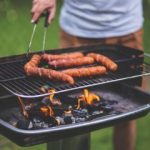 Lithells
Leading processed meat supplier
At the time of exiting, Lithells was a leader in the Swedish market for processed meats. The company produced and sold processed meat and sausages to retail grocery stores, institutional caterers and fast-food stands. Brand names include Lithells and Sibylla, a top brand in the Swedish market.
In May 1994, the IK 1989 Fund completed acquisition of Lithells from Procordia. IK's stake was then sold to Atria in December 1997.
Our Value Creation Strategy
During our ownership, we worked alongside the management team to:
Implement a rationalisation programme;
Apply production efficiency;
Divest non-core businesses; and
Strengthen the Sibylla brand name through franchising and convenience stores.