Back to Investments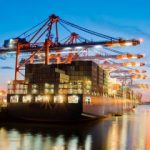 MacGregor
Leading provider of cargo and load handling solutions
At the time of exiting, MacGregor was the global market leader in providing marine cargo flow engineering solutions and services for ship-owners, shipyards and ship operators. Products included hatch covers, cranes, shipboard elevators and escalators, galleys, cargo securing systems and refrigerated cargo handling systems.
MacGregor was acquired in September 1998 from Gambro by the IK 1997 Fund. It was subsequently sold to the Kone Corporation in March 2005, and merged with Kone Cargotec.
Our Value Creation Strategy
During our ownership, we worked alongside the management team to:
Increase breadth and depth of product range;
Develop a leading service business; and
Restructure underperforming business units.
Quote from the Client
"MacGregor is now ready to take further steps forward. Kone Cargotec will provide an environment where MacGregor can continue to develop and grow."
Hans Pettersson, Chief Executive Officer, MacGregor