Back to Investments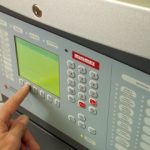 Minimax Viking
Leading producer of fire safety technology
Minimax Viking is the market leader in the development and supply of fire protection systems primarily for the industrial market with a specific focus on special hazard situations. Minimax operated an integrated business model throughout the fire protection value chain, including system configuration, sourcing and manufacturing, project management, installation and after-market service.
At the time of exit, Minimax was the clear market leader in Germany and the global number three fire equipment supplier with leading market positions in Iberia, France, Poland and China. Following the acquisition of Consolidated Fire Protection ("CFP") in the US in 2007 and the industry-transforming Viking merger in 2009, the Company also held a leading market position in the US. Minimax served both the fixed fire protection market (sprinkler water systems, mist and foam systems, gas systems and industrial detection), which accounted for approximately 92% of sales and also the portable fire extinguishers market which is approximately 8% of sales.
The Company is headquartered in Bad Oldesloe, Germany.
IK acquired a majority share in June 2006 via the IK 2004 Fund, later exiting to Kirkbi A/S and Intermediate Capital Group plc in August 2014.
Our Value Creation Strategy
During our ownership, we worked alongside the management team to:
Leverage strong organic growth;
Focus on international expansion; and
Facilitate selective add-on acquisitions.