Back to Investments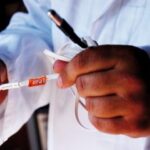 MMS
Leading French metrology expert specialising in wireless temperature monitoring solutions
Founded in 1845 and commercially known as JRI, Metrology & Monitoring Solutions Group ("MMS" or "the Group") designs, distributes and installs measuring and monitoring devices used for the traceability of temperature and humidity, predominantly in the Food and Healthcare sectors. The Group, headquartered in Bezons, France, employs over 140 employees across four locations in France, including a site dedicated to production and logistics in Fesches-Le-Châtel. Together with its network of over 300 distributors, it serves a diversified customer base of more than 1,800 accounts.
With a presence in 65 countries, 70% of MMS' sales are made direct to customers, with the remaining 30% completed through its partners in Europe, US, Mexico, Malaysia and China. MMS' Internet of Things solutions use innovative and reliable technologies, interfaced with a proprietary software as a service platform "JRI-MySirius" to enable regulatory monitoring and secure data archiving. This offering is complemented by both upstream (validation, mapping and metrological certification) and downstream services (installation, maintenance and metrological calibration).
IK Partners acquired MMS from Naxicap Partners in July 2023, alongside management who will be reinvesting.
What Attracted Us to the Business
Leading market position in France
Strong and experienced management team
Resilient equipment market
Our Value Creation Strategy
We are working alongside management to:
Continue developing relationships with existing customers and win large, global customers;
Strengthen and diversify its product offering; and
Complete several complementary add-on acquisitions.
Quote from the Client
"We are very excited about the prospect of working with the Development Capital team at IK, which has already proven itself to be a leading partner for Europe's small to medium-sized enterprises. We are confident that with their expertise and financial firepower, we will be able to execute on our ambitious growth strategy."
Pascal Vermeesch, Chief Executive Officer, MMS