Back to Investments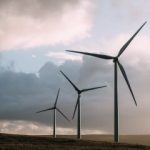 Moventas
Leading independent manufacturer of wind turbine gears
Moventas ("the Company"), formerly Metso Drives, is one of the leading experts in mechanical power transmission. At the time of exit, Moventas primarily designed, manufactured and marketed mechanical power transmission solutions and services for the process and energy industries. Headquartered in Jyväskylä, Finland, Moventas specialises in the production of wind turbine gears ("WG") and industrial gears ("IG"), in addition to gear maintenance and servicing.
Moventas operated in the rapidly growing wind energy market, which benefited from several underlying trends including overall energy market growth, increasing competitiveness compared to other energy sources as well as the broadening of customer demand in both existing markets as well as new regions.
The Company also had a strong position in the process industry: it was the leading supplier of mechanical drives in the pulp and paper industry and one of the leading players within the growing mining and minerals industry.
In March 2007, the IK 2004 Fund acquired Moventas, before selling in June 2011.
Our Value Creation Strategy
During our ownership, we worked alongside the management team to:
Leverage strong organic growth;
Focus on operational excellence and international expansion; and
Strengthen service operations.