Back to Investments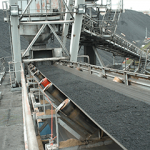 NetCo Group
Leading specialist in conveyor systems in France and Belgium
Founded in 1902 in France, NetCo Group has grown to become a European leader in the maintenance of conveyor systems across key industries including quarries, food and heavy goods.
Thanks to its robust operating model, NetCo Group has become a strategic partner for customers by supporting critical parts of their industrial processes. NetCo Group is headquartered in Bordeaux and operates across France, with further presence across Belgium and Luxembourg.
A majority stake of NetCo Group was acquired by IK Partners in March 2019 alongside the founding family and previous investor Andera Partners. In July 2020, the Company was sold to Ardian.
Our Value Creation Strategy
During our ownership, we worked alongside management to:
Continue to grow the business organically in existing geographies through customer base expansion and further diversification towards conveyor belts made out of polyvinyl chloride;
Drive consolidation of the French market through buy-and-build strategies;
Expand the service business in Europe and Internationally, targeting DACH, Spain and the Nordics; and
Develop the distribution business internationally.