Back to Investments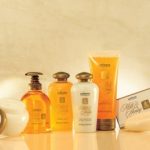 Oriflame
Leading beauty and personal care producer
Oriflame ("the Company") is a leading global direct sales cosmetics company. Founded in 1967, the Company develops and markets a full range of beauty products including colour cosmetics, skin care and fragrances.
The IK 1997 Fund acquired Oriflame through a public offering on the London Stock Exchange in October 1999. IK completed a partial exit in March 2004, through an IPO on the Stockholm Exchange and gradually reduced its stake over the following years. In August 2006 IK 1997 sold its remaining holding in Oriflame.
Our Value Creation Strategy
During our ownership, we worked alongside the management team to:
Continue geographic expansion;
Develop sales management;
Refine logistics and manufacturing; and
Achieve product supply improvements.