Back to Investments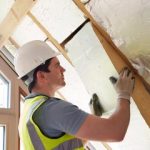 Paroc
Market leader in building and technical insulation
At the time of exit, Paroc ("the Company") was one of the leading mineral wool insulation manufacturers in Europe. The Company developed, manufactured and distributed stone wool products for use by the building industry and other industrial applications.
Paroc's sales offering included building insulations for thermal, fire and sound insulation of exterior walls, roofs, floors, basements, intermediate floors and partitions, in addition to technical insulations for HVAC systems, industrial processes, marine and offshore industry and OEM industry
In August 1999, Paroc was acquired by the IK 1997 Fund from the Partek Corporation. It was later sold to Banc of America Equity Partners in February 2003.
Our Value Creation Strategy
During our ownership, we worked alongside the management team to:
Expand into new markets in Eastern Europe;
Restructure Swedish operations;
Strengthen the business' position in current home markets; and
Participate in industry consolidation opportunities.
Quote from the Client
"The progress we have made during the past years, along with expansion, investments and a realigned product focus, have created a solid base for the future."
Peder Biese, President and Chief Executive Officer, Paroc Group