Back to Investments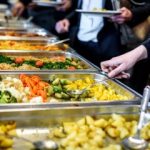 Partena
Leading provider of catering, cleaning, care and security services
Partena was, at acquisition, a leading provider of contracted catering, cleaning, care and security services in Sweden and Norway.
The IK 1989 Fund acquired Partena from Procordia/BCP Group in December 1992, before IK's stake was sold to Sodexo in December 1995.
Our Value Creation Strategy
During our ownership, we worked alongside the management team to:
Complete selective add-on acquisitions;
Reorganise the security division before divesting it; and
Make operational improvements, partly by restructuring the organisation.