Back to Investments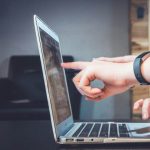 Plus que PRO
Leading digital platform and services company
Founded in 2014 and headquartered in Alsace, France, Plus que PRO ("PqP" or "the Company") is a leading digital platform and services company supporting small to medium-sized enterprises ("SMEs") with their digital transformation and revenue generation activity. PqP offers services such as search engine optimisation ("SEO"), e-reputation management and web traffic management alongside customer relationship management and traffic management and revenue generation. Employing over 190 employees, the Company leverages a network of local franchise partners.
IK Partners acquired a minority stake in Plus que PRO in May 2022 alongside the co-founders who will retain control and management of the business.
What Attracted us to the Business
Proven platform engaging with a growing customer base;
Franchise model backed by in-house support and expertise; and
Strong market opportunity with several growth avenues
Our Value Creation Strategy
We are working alongside management to:
Invest in R&D to strengthen and expand its portfolio of products and services;
Develop its franchise roll-out across France; and
Potentially accelerate through acquisitions.
Quote from the Client
"We are looking forward to working closely with IK Partners in the next stage of our growth. Their extensive expertise in the French market and proven track record of scaling similar-sized businesses makes them the optimal partner for PqP as we seek to expand our services offering and gain further market share in a promising market."
Gregory Regouby, Co-Founder and Chief Executive Officer, Plus que PRO